I went to watch Star Trek earlier (which shockingly has an 8.6/10 rating on IMDB at the moment, but that'll no doubt decrease after all the furiously-flapping fanboys (and girls?) have cast their votes) and it was… great! Exciting, fun, dangerous, loud and very well executed.
Unfortunately, the plot was weak. There was a fantastic beginning, and the ending was energetic but… there wasn't a middle. So much of the film was spent developing the characters and justifying a new rebirth 40 years after the original series that, other than the fun intro to the characters, and lots of big bangs, there wasn't a whole lot more to the movie. But, hey, they've all signed on for three films (as always, nowadays) so we can expect to see a sequel, if this film's a success — so go and watch it, and make sure there's enough interest for a second film!
Syla– er, Spock — was, unsurprisingly, the centerpiece, but he was supported by an often-fantastic entourage of other young starlets. Bones and Scotty — Karl Urban and Simon Pegg — provided some much-needed 'maturity' to the film, and some very realistic revivals of their character's original accents and mannerisms.
Perhaps, most importantly, Jennifer Morisson (of House M.D. fame) had a tiny cameo role at the start of the film. For those of you that don't know her, she's the most beautiful girl in the world (well, just behind the Kristen Bell of season one Veronica Mars).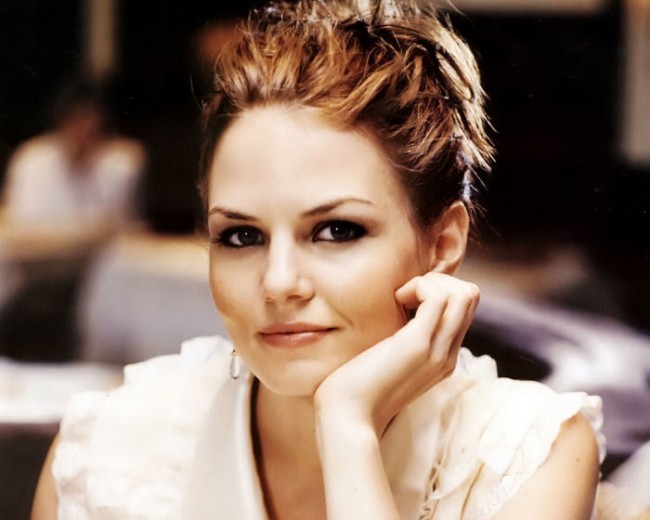 In the film she was pregnant with the soon-to-be-born Captain James T. Kirk and a bit sweaty, but her inner beauty still shone through!
Anyway, I've managed to spin this review to at least 300 words, so now I don't feel too bad showing off my Riker Beard that I crafted specially just for today's Star Trek viewing. Now, the geeks among you will say that William Riker wasn't actually in the original Star Trek, but, well… no one in the original Star Trek had a damn beard. I had to branch out a little.
I shaved off the 'undergrowth' because, in the words of my ex-girlfriend 'it makes you look a bit like a paedophile'. Well, at least she was honest. You hear that, Riker?