No time to sort through photos, let alone try to get some up on Flickr and the blog!
But here I am anyway, if only for a few short sentences.
We had CLEAR SKIES today; the first time since I got here! It was only the second time I've seen the sun in the last 11 days (and this is 'good weather' apparently…) Anyway, clear skies meant it was finally time to get out into the open seas and see the islands from another angle.
(Insert a big paragraph on just how beautiful the Faroe Islands are when the weather is good — a paragraph I'm currently unable to write as I have no time and I'm too tired. I'll try to do it justice when I get home. Even then, I don't know if I'll have the right words — the fjords… my God the fjords…!)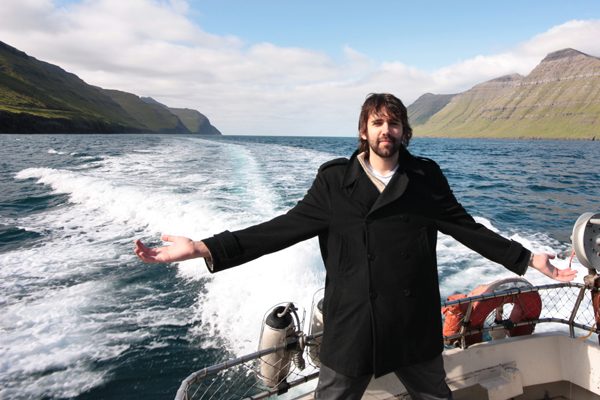 (Arms are out-stretched for balance!! My arms are way too big, sheesh… monkey-man!)
Later, we went out sunset hunting. The best sunset was over Torshavn, the capital, but there was no where to get a good view of it. So we drove just outside and this is the result: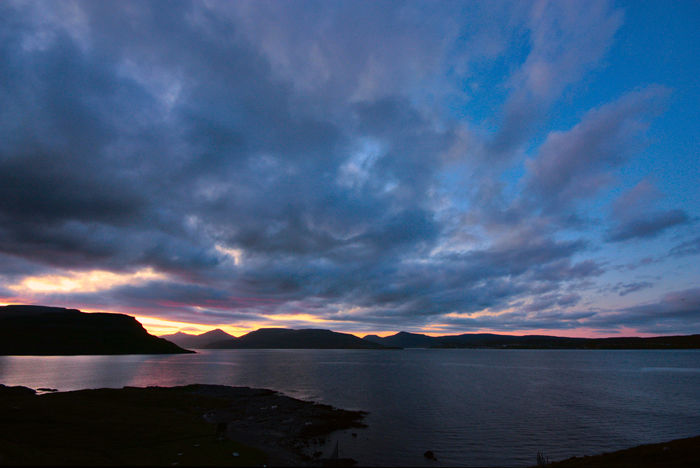 That's the 'sunset' box ticked for the Faroe Islands Collection… Now, at 5am, with it as bright as day outside, I go to bed. Adieu.