It's hot and sticky in the UK again. I'm tired through lack of sleep and I refuse to pump myself full of caffeine just so I'm capable of coherent thought and thus bubble forth the beautiful, flowing prose that you expect from me. Instead, I went through photos from the G! Festival, a music festival that takes place on a beach in the Faroe Islands. You've seen a few but I have a lot (hundreds). There'll probably be some more tomorrow. I've tried to prepare a nice selection of photos so there should be something for everyone!
[Image removed, as it became
Dancing Light
]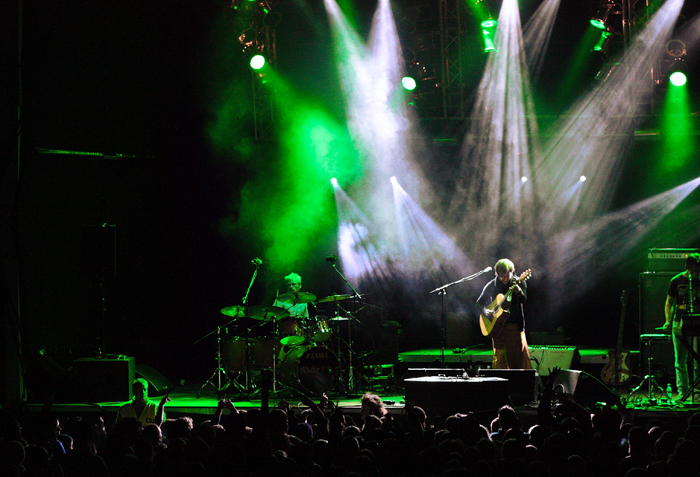 Hogni, a Faroese musician. Look at his smile. Maybe my favourite photo ever! (You need to see it BIG, it's awesome) Definitely a case of right-place-right-time. And my 100mm prime lens which seems to have truly beautiful optic characteristics.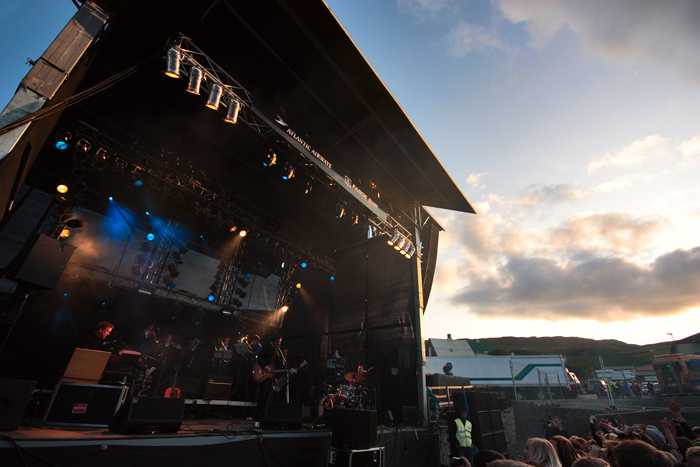 Teitur, perhaps the most famous Faroese musician, with an adoring audience. And a rather pretty sunset in the background!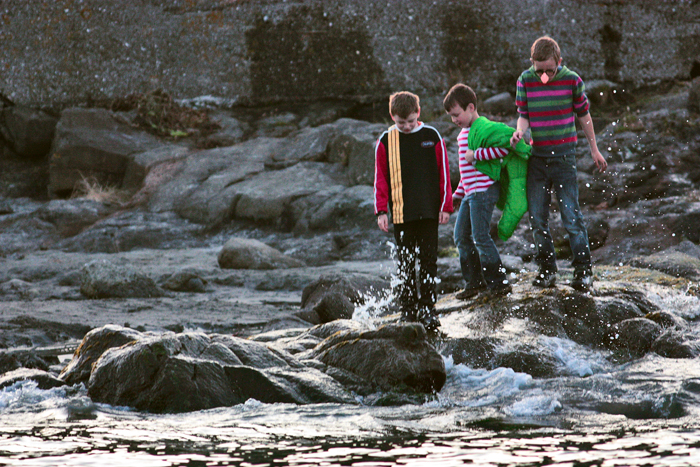 If only you could see the kid on the right's facial expression. I think we can guess though. G! Festival is for all the family!