If you've been around here for a while, you'll know that occasionally I have to apologise for blog downtime. Sometimes (though admittedly, it's very rare), the computer that hosts this blog… falls over. This time it was only down for about 30 minutes, but still: I feel obligated to make it up to you.
So here's a photo from 2005, just before I turned 21.
My sister will probably kill me. But really, she has nothing to complain about… she's very cute.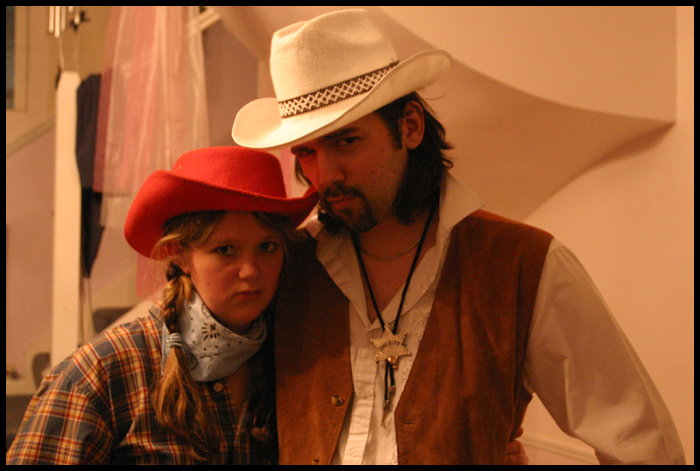 In other news, if you missed it yesterday, I dribbled chocolate sauce all over my beard and down my hairy chest. Of course, being the photographer that I am, I took photos of it: week 6 of 52.