Yesterday, a massively eclectic list of every album I've bought and accrued over the last decade-and-a-half.
Today, as to give you a better idea of 'where I am' in the vast expanse of the percussive, chordal and tonal universe, I'll give you a brief run-down of what I'm currently listening to on a daily basis. In fact, I'm going to listen to all three of these albums as I write this entry so that you get a nice dose of my raw, unfiltered emotions.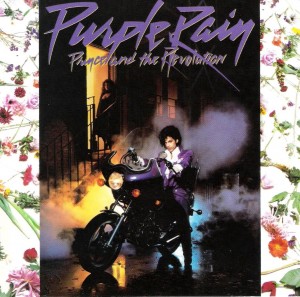 Prince – Purple Rain
This, apart from a secret love for Spandau Ballet (all my mother's fault), is the only album from the 80s that I've ever listened to more than once. I'm serious. I hate the 80s. Abi, my 52 Weeks partner in crime, made me listen to it a few months ago. I've been listening to it almost day since. Purple Rain is a monumentally awesome album. Sure, it has some synths but it's OK — they're actual, honest-to-God good synths. Prince apparently crafted this album with the single intention of catapulting himself — his vast, world-encompassing ego — to stardom. And it worked. There's something so incredibly sensual about his songs; I think he puts so much of himself into the writing process that it shows
I've listened through his entire discography now — and it's hard work, let me tell you… there's some real shit in there! — but the first 5 or 10 years of his career were truly awesome. It's well worth listening to For You, Prince, Dirty Mind, Controversy, 1999 and Purple Rain — his first 5 albums. If you can make it all the way to Sign of the Times, you'll be duly rewarded too.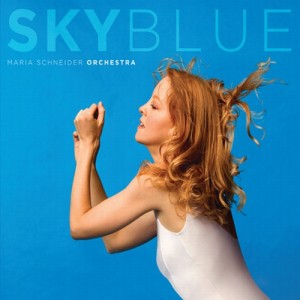 Maria Schneider Orchestra – Sky Blue
Ah, now this one's meaty. Something to stick your teeth in to. Contemporary 'avant garde' jazz is a very, very small genre — in fact, Maria Schneider is really the only active and successful 'modern classical' music arranger. Funny, considering jazz used to rule the clubs and airwaves for some 30 or 40 years, but I guess we have the pop industry to thank for that. Maria Schneider is widely considered the protégé and spiritual successor of Gil Evans (she studied under him for a few years) and her music is really the 'end of the line' for the entire chain of  jazz orchestrations since their humble beginnings as ragtime and radio big bands. As such, some people might not appreciate Schneider's 'impure' arrangements; they're really a lot closer to classical than the jazz you might know and love from your childhood. We're talking really damn epic pieces here — some are 25-minutes long! — but they are nowhere near as eclectic or random or jarring as 'proper' jazz, which will suit some people (such as myselF).
Her music is incredibly complicated, but magical and rewarding and uplifting if you stick with it. Her tunes are grandiose and wildly-sweeping, delving you into the shadowy pit of her childhood despair and then later propelling you up high with wings of cerulean clarity (I'm not just word-wanking, honest. One of her songs is called Cerulean Skies…!)
After cutting my teeth on Gil Evans, Mel Lewis and Miles Davis earlier in the year, Schneider's compositions hit just the right spot when I'm in desperate need of something complicated and sticky.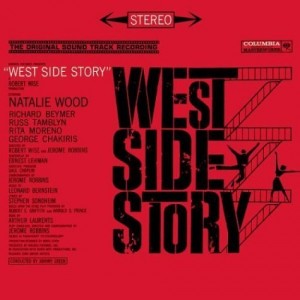 Leonard Bernstein & Stephen Sondheim – West Side Story
Where to begin…? Should I start with its stand-out and steadfast brilliance as one of the greatest film — and musical theatre — scores of all time? Or perhaps I should celebrate it as the musical that launched Sondheim's stellar and unmatched career as a composer, arranger and lyricist? (And a Jew!!) What about the fact that it's based on the greatest love story of all time?
West Side Story is a modern day remake of Romeo and Juliet, just as Kiss Me, Kate retold The Taming of the Shrew and My Fair Lady was a musical rendition of Shaw's Pygmalion. They're all as good as each other — all as fantastic as each other at introducing new audiences to classic stories that might otherwise have gone unnoticed by younger generations. Only what you have here isn't merely an adaptation of Shakespeare's romantic tragedy — no, West Side Story is a towering masterpiece of stupendous, dazzlingly protean music and lyrics. And don't forget the choreography: when you watch it you have to remember that it was produced in 1957! This thing basically invented and popularised the Latin and Jazz dance-and-music sequences that you see on stage and film today.
It also happens to feature my favourite 'musical triplet' of all time: Something's Coming/Maria/Tonight.  'Musical triplet' is a phrase I coined, so don't go Googling it — I did warn you I was a music nerd… (most good musicals have stand-out triplets… go find some!)
I wish I could give you links to the albums in MP3-format without getting into trouble, damnit. Just buy it, it's easier. And buy Purple Rain too, if you don't already own it — but I imagine most people are a lot more into the 80s than I… and you probably already own it. I'm such a late bloomer. Soon I'll be listening to Duran Duran and Mötley Crüe… God help me.
* * *
Tomorrow… some kind of photogasm. More of the kid that featured in yesterday's 8 of 52.