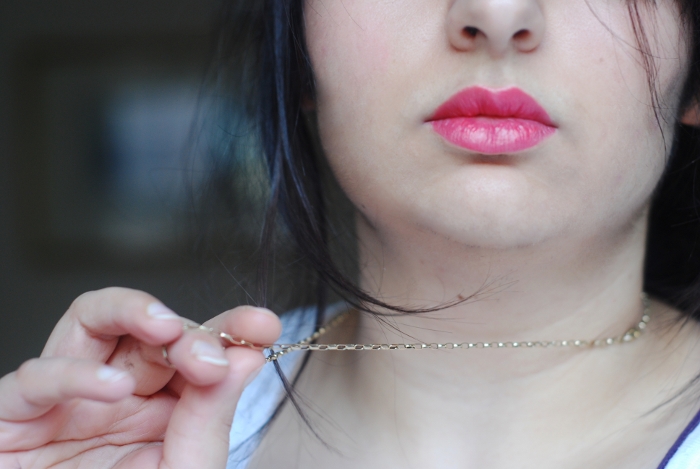 Things always have a way of coming back to us & Serious gamer
Abi: No, your eyes are not deceiving you. This does look remarkably similar to a shot I posted earlier in the week which was something of an accident, but one that proved popular and something I wanted to revisit for this project. Incidentally, it is really difficult to recreate a shot you essentially took by accident. This is partly due to the fact that you have little idea how you did it in the first place.
I wear this chain nearly all the time and have done for several years. It usually has a St Christopher on it which I wear for sentimental, rather than religious reasons. I hope it is mere coincidence I lost it around the time of a significant move and I hope that it will find its way back to me. I could really use it right about now.
* * *
Seb: As I write this, I'm running on about 3 hours of sleep — 3 hours in the last 4 days.
You see, I'm at a LAN party. There are 1200 of us in a darkened room, all of us with computers — and all of us playing games. The guy in the photo went on to win a tournament with his team. I won't name him, because… well… he doesn't know I took the photo. But hey, this one's for you, ProSniperX!
This LAN party thing is a 4-day affair, and today is finally THE END.
I feel awful.
So, yeah, this is basically me saying 'My name's Seb, and I'm a geek.'
I'm going to find some coffee now.
* * *
You can visit either of our Flickr streams by clicking the photos.