[Lots of pretty photos if you just scroll down. But there's only 400 words or so, if you fancy it.]
The last couple of months have seen me trying to use my 50mm and 100mm lenses a lot more. I don't know why — probably because I used my landscape lens almost exclusively for the first half of the year. I guess you can get bored of one particular style of art, if you do it enough and don't mix things up?
For those of you that aren't photographers, a little lesson on lens 'sizes': your natural eyesight is about equivalent to the view arc/angle of a 50mm lens — i.e. the photos that were taken with a 50mm lens look most like you would see with your own eyes. We call the 50mm the 'normal lens'.
If you go wider than 50mm you approach 'wide-angle' and 'landscape' lenses. At 35mm things still look fairly normal, but towards 15-20mm things become very 'stretched' or distorted, because you are trying to focus almost 180 degrees of view onto a flat plane.
If you go narrower into the telescopic range — anything over 80mm — the field of view shrinks to just a few degrees. Telescopic photos feel very 'condensed', or even just 'dense' or 'thick'. It's all an effect of the light, and quite hard to explain — but just remember that depending on what kind of lens you use, you can get a very different feeling in the photo. There's a reason portraits are taken with 50 or 80mm lenses. If you ever see a portrait that feels 'weird' it's usually because they've been shot with a weird lens (alien-head is a classic example, if shot from above with a landscape lens)
Anyway, after shooting lots of very compressed and tight photos (at least by my standards, as I'm a landscape kiddie really) with the 50 and 100mm lenses, I whipped my landscape lens out (which is 16mm!) and headed into the countryside to take some photos. If you've seen yesterday's 11 of 52, you've already seen one of the photos in this set, but I've included it for a sense of completeness. The whole set will eventually find its way to my online gallery, if you wish to buy a print (or two). In my humble opinion, I think the entire set would look rather spectacular on YOUR wall.
Without further ado: It was Autumn, the last few leaves barely clinging to the boughs. It was sunset and there were actually pretty clouds for once. I think the results speak for themselves. I bet you had no idea England could be so pretty but without being GREEN. So, with hints of orange, russet and pinky hues, I give you Tuesday's Landscape Photogasm (#1).
Note: Titles or extra details can be found by hovering over each image.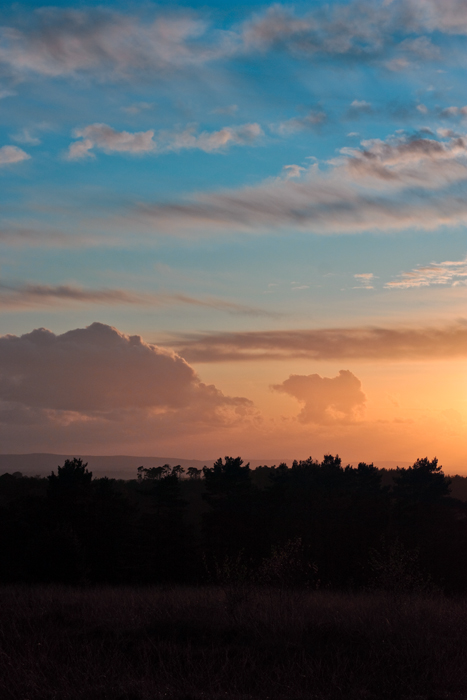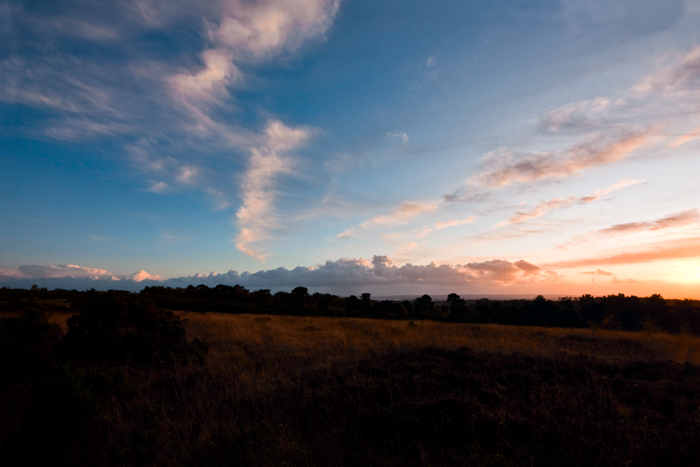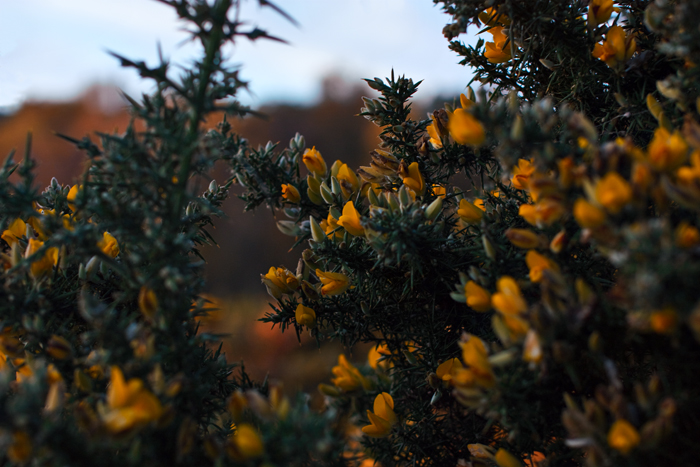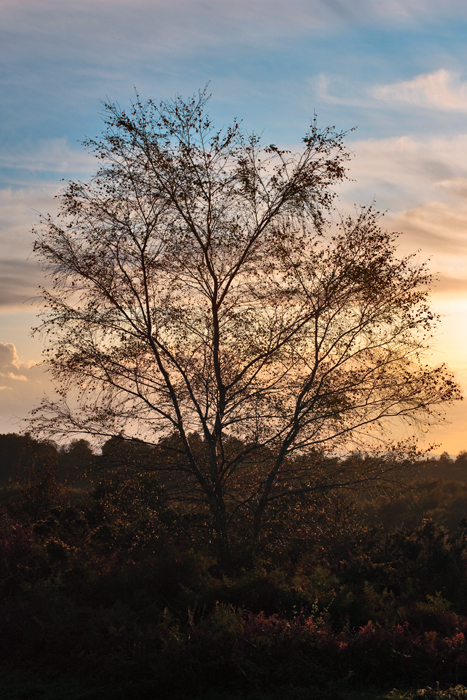 That's all for this week. Tomorrow… hm, I'm not sure yet. Oh, and if you're interested in buying a print of one of these, let me know — I will be offering some kind of Christmas/Festive Season discount soon, so I might as well start it with your purchase…!