[Lots of pretty photos if you scroll down. If you fancy some ranting on photography, read on...!]
As I write this it's 4am… so, again, excuse any mistakes I might make. I feel fairly coherent, but it's just the silence before the storm. The sleep deprivation will catch up with me in a moment and I'll start jibber-jabbering about useless bollocks. Oh, I might start writing chiefly in British-English too, but that won't be a problem, a'ight? It actually takes quite conscious effort to write in universal English that everyone can understand! I don't think I've written 'bloody' even once in the last year of blogging — that's how dedicated I am to making my blog accessible…!
The photos this week come from the last four days — I was at a LAN party, if you didn't already know. I had a go at photo journalism. Or simply 'people photography' I guess.
I'll just come out and say it: I find it so, so hard for me to point a camera at someone. Perhaps because I hate people pointing cameras at me, and I'm a deeply sympathetic person. I'm quiet, because I hate noisy people. I don't waste other people's time, because I hate it when people waste mine.
So… to circumvent this… I usually try to 'work my way into' someone's presence. If I want to take a photo of someone, I'll simply hang out with them for a while. And then slowly… I'll just fade into the background. Once people are comfortable with my presence it's much easier to take photos. This can take some work, as I'm rather foreboding — I am very much a 'foreground' person, as opposed to the background-occupying grey-clothing types. It's not through choice either. I'm just 6'5″ (197cm!!), hairy and stick out like a sore thumb.
There's probably some 'knack' to taking photos of people. Getting people comfortable with you pointing a camera at them must be a large part of the trick. Me being comfortable at doing the pointing is probably the other major factor… but hey, I'll get there. I just need to take more photos of people! Easy!
These photos should give you a rough idea of what a LAN party's like. They tell a story, I guess.
I have some other 'bonus' photos (of me!!) that I will throw up later today, as I want to keep this post purely LAN-oriented.
Now time to rest the ol' noggin so that I can write legibly tomorrow…
Love 'n bubbles, dunked and dolloped,
-S
P.S. You can hover your mouse over each photo for my notes/observations.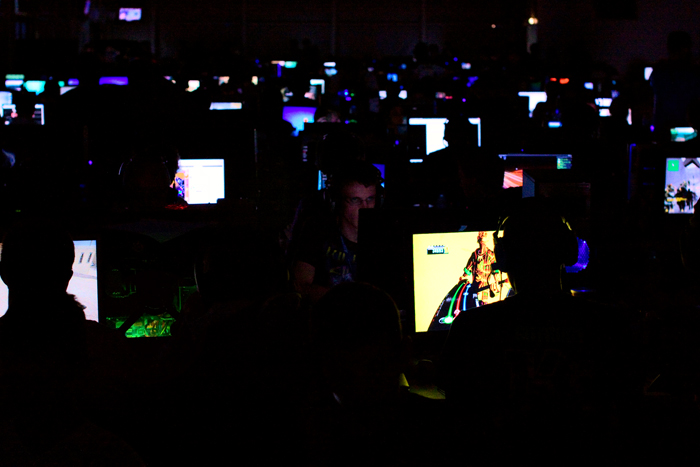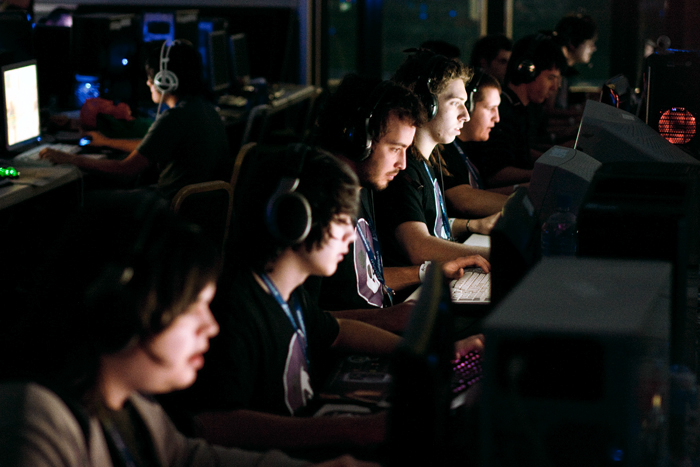 (Is that a boy or girl? I am still undecided…)