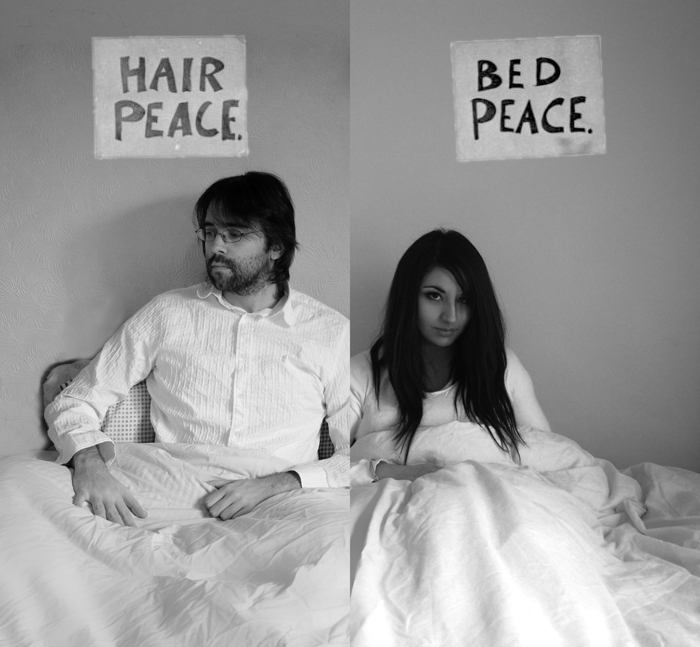 Long-haired lover
As always, I've been lumped with writing the description. I think she's too busy combing her long hair, hugging trees and popping tabs of LSD — all at the same time.
This is obviously a homage to a very famous photo of a very famous couple. We'd like to state authoritatively that this is not a 'moments after the arranged marriage went horribly wrong' photo, despite what it may look like. Also, due to time constraints, I was unable to cultivate a beard as long or as messianic as John's.
Abi, in a rare moment of lucidity, would like to add that the naked-Lennon-in-the-fetal-position photo was her preferred homage, but that Seb was ultimately a 'boring old fart' — so we had to settle for looking disillusioned under a duvet.
Still, it came out rather well, no?
* * *
If you want some juicy Flickr comments, hit Abi's or Seb's stream.