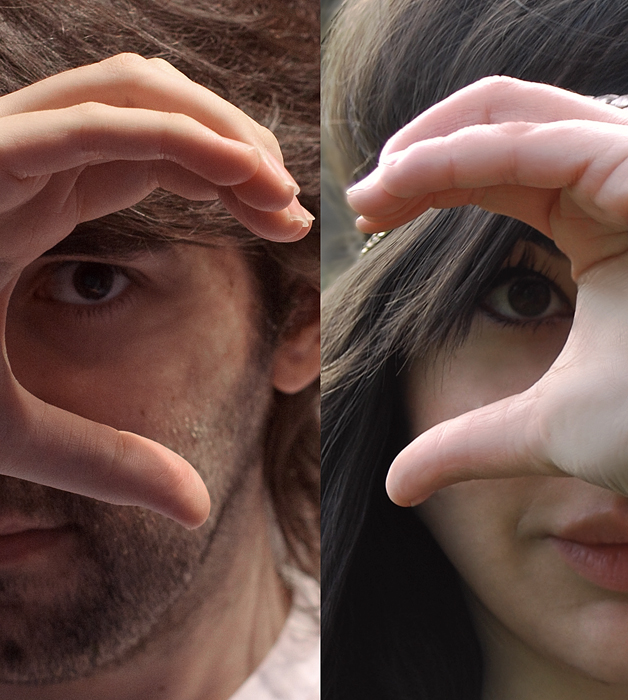 When two become one
Bon Dia!
It's Abi writing the blurb this week. Seb made me, on account of his acute observation that "I am a girl". He then threw a paddy because the Valentines card I sent him got "lost" in the post, he spent several hours (attractively) pouting then refused to write this so here I am. He is SUCH a Diva. And then the dilemma of what to write in this space "Just say how much you want me Abi" he said, well actually I edited what he *actually said* its too rude but… that's men for you.
So.. Valentines day. We hope you have someone to squidge/get a card from/get offended and have a fight with because they didn't propose to you. And if you don't, well that's OK too. No pressure or anything.
I hope you can tell what we are trying to do here. Two halves of a project, two halves of a heart.. see? Trust me, that's not the shape you want to be forming with your hands alone and in public. I got some odd looks in the park I can tell you. I would also like to draw your attention to our matching fringes. I'm the one without a beard, in case you were wondering.
So whoever you do or do not have, I am sure I speak for both of us when I say: We Love You anyway! Mwah! xxx
P.S. The title was entirely Seb's idea.
* * *
Visit Abi's or Seb's Flickr streams to see some slushy, Valentine sentiment.