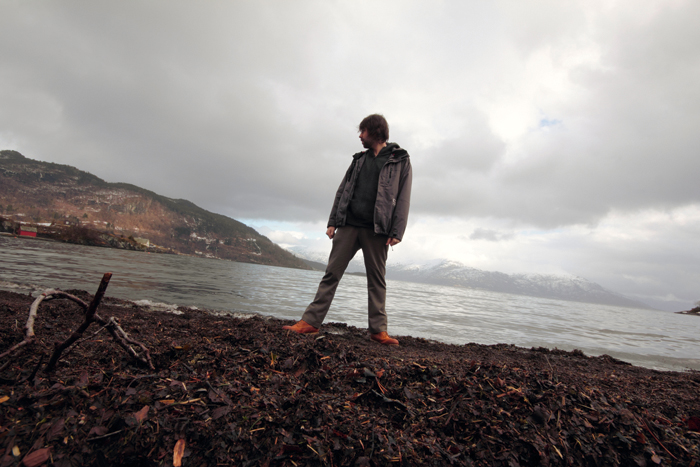 I don't know the exact history of Strandebarm. It's one of those flyspeck towns of just a few hundred souls where nothing of record really occurs — rather, the history lies with the people of the town.
The Nazis marched through Strandebarm in April 1940. The Nazi occupation of Norway was one of the quickest in history. Children were playing on the streets and quickly scattered when the soldiers marched up the road. Jews were rounded up (though the Norwegians weren't very fond of them in the first place, it seems). It was a peaceful occupation overall, though: Norway, unlike France, wasn't home to a war front.
A lot of stories and tales were shared, between my hosts and I, over hot cocoa and, later, some lovely salmon — fished from a fine fjord only a few meters from the table. I don't have time to get all anecdotal though, so you'll have to make do with some pretty photos for now.
We have a 6:40am flight to Trondheim tomorrow, so I ought to lay down and try to rest a little, even if sleep doesn't come until it's almost time to wake.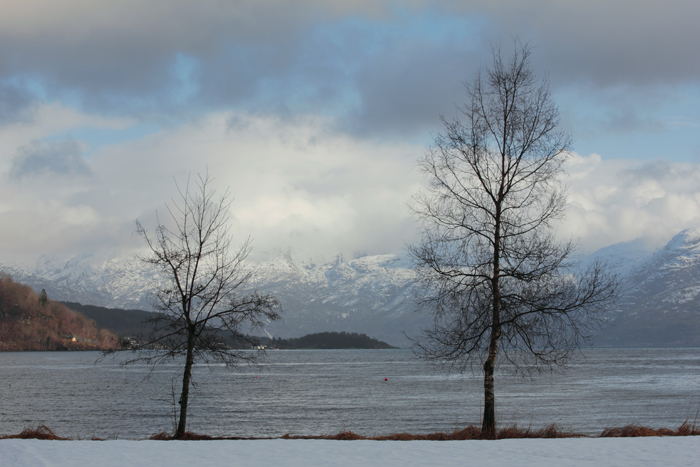 (Most of these are '50mm landscapes'… still trying to perfect my technique!)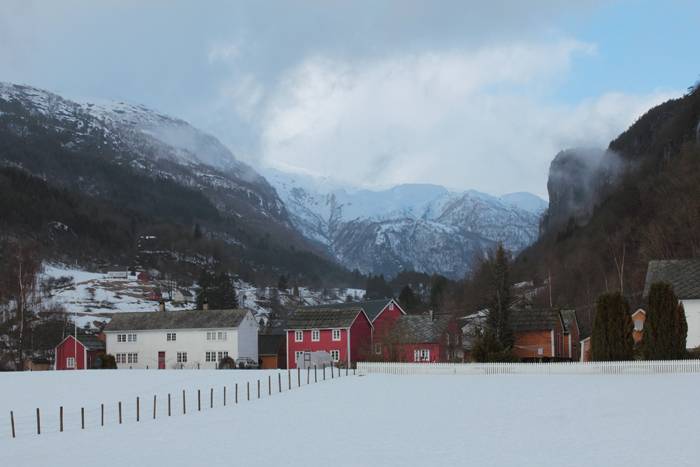 (Trying to find out the name of the valley… can't find it!)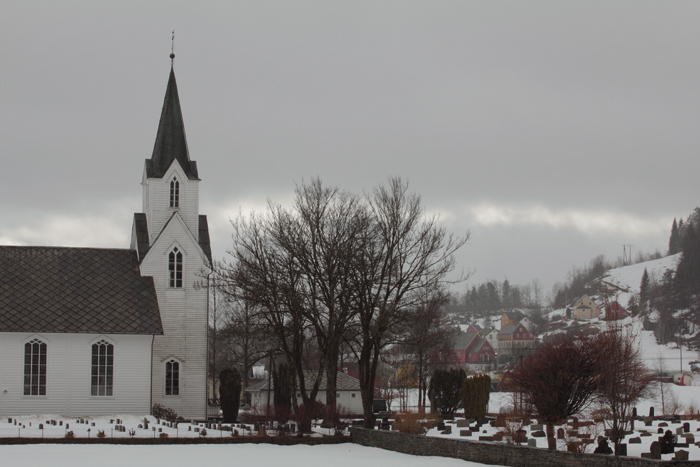 (The church is from the 1800s — one of the oldest buildings in the area, I think)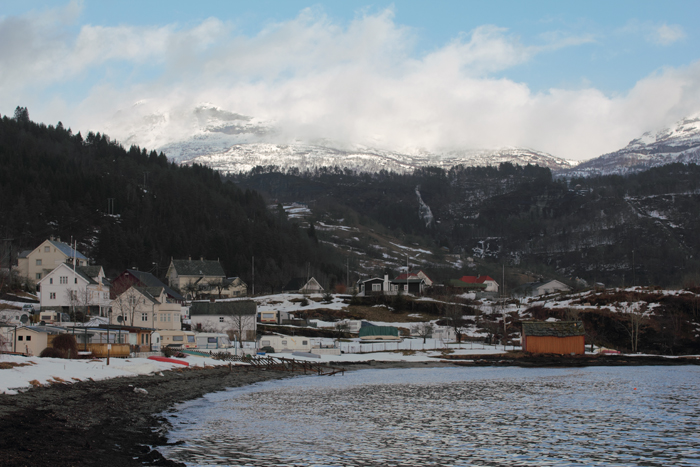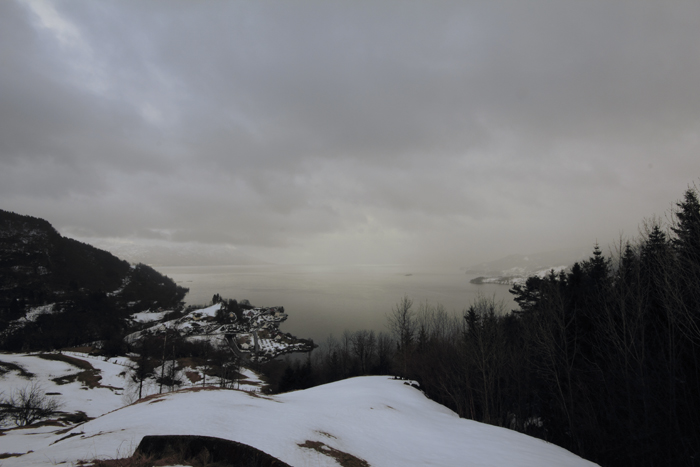 * * *
I'm a couple of days behind on photos now (this always happens), but I'll try to catch up from Trondheim…! (Unless the weather's good… in which case, I'll never catch up…)
(Incidentally, the self-portrait at the top of this post is the first and last time I balance my camera on sticky, stinky seaweed…)