As promised, I've dug through the archives!
I'm not going to play all of my cards at once of course, but I've got one photo from 2002 and another from 2003. It's hard to believe there's only a year between the photos, but it's true!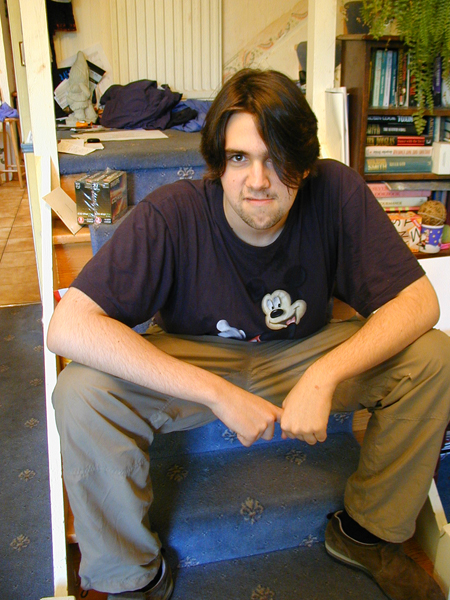 This is… I think… the day before a big party. A party that I have photos of… but I'm not going to share! It was a fancy dress party and I'm wearing a stick-on moustache (why??) — as you can see, my beard isn't complete yet — I don't have anything on my cheeks or neck here.
Next, two from my first term at university — about 18 months after the first photo. They're taken with a webcam, but I think these are the earliest photos I have from university. I believe a friend of mine has a photo of me in a Viking helmet with a plastic axe… but I need to track it down.
This is actually at a LAN party… after two days without sleep! Ah, my youthful skin…
Finally, I have a bit of a bonus photo, from my A-level Photography project.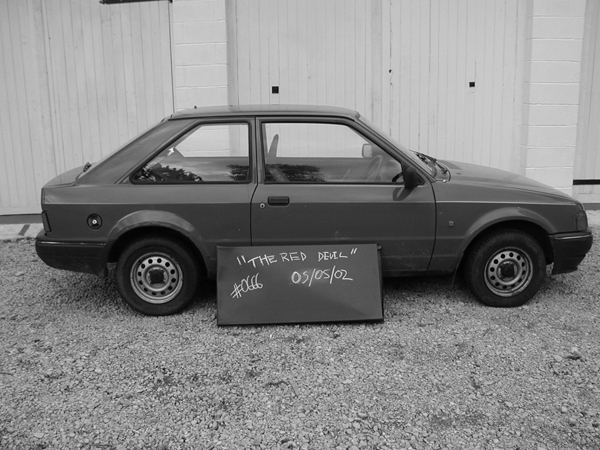 My first car! Eight years ago…
And no, I still can't drive… (but I'm going to take my test this year! I swear!)