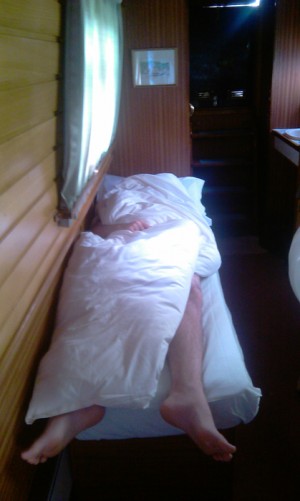 Last weekend I spent three nights on a narrowboat. It was 55 feet long, 7 feet wide and about 6 feet high. You would think, with length being the only dimension in its favour, that the beds would be long enough for me… but alas. (I'm asleep in that photo, by the way — I think it was taken around 6am.)
We spent four days navigating the beautiful river-cum-canal Kennet and Avon Canal. Back in the olden days, it trimmed some 450 miles from the hazardous London-to-Bristol sea route. Today, it's just a beautiful stretch of greenery that runs from Reading, through Newbury and Bath and terminates at the sea near Bristol. This was also the first time that I've been on a British canal and it hasn't been grey and/or rainy for the entire trip — it was a bit weird, sitting on top of the boat, basking in warm sun, in England.
Anyway, I took some pretty photos. Not as pretty as I'd hoped — grey skies plagued two of the three evenings — but definitely worth sharing. Here they are: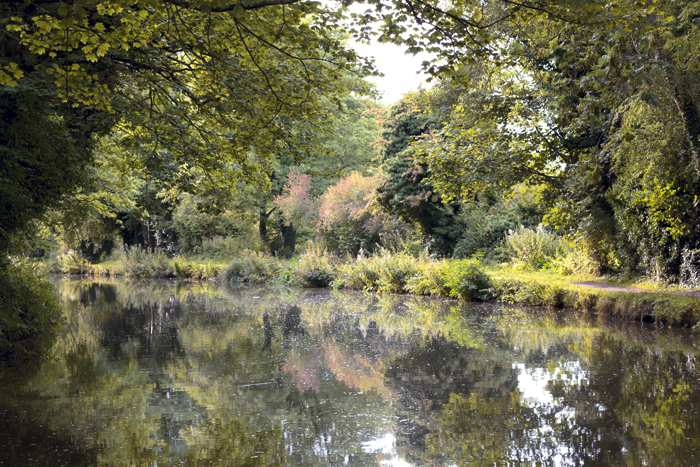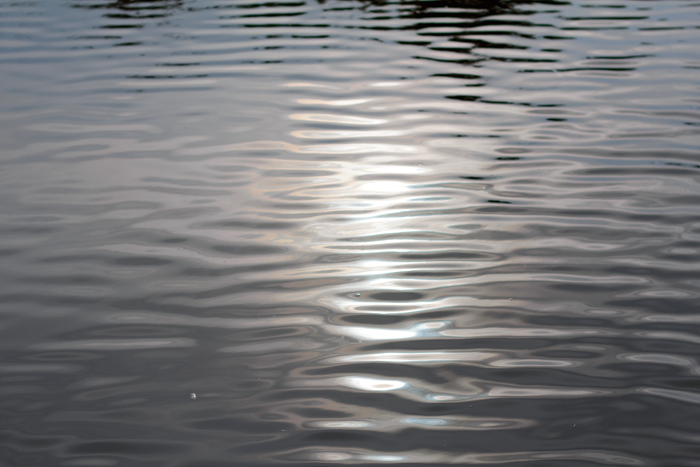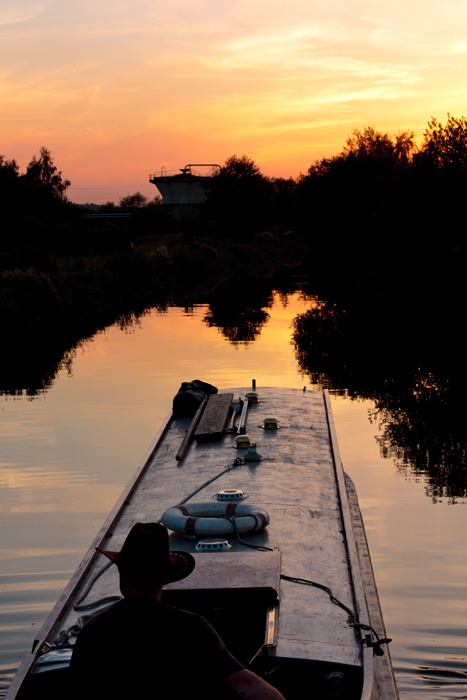 Shot just before another photo, which is probably more striking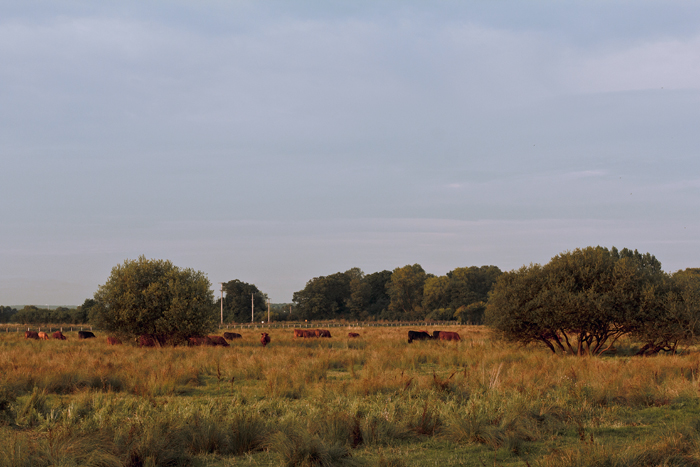 Moooo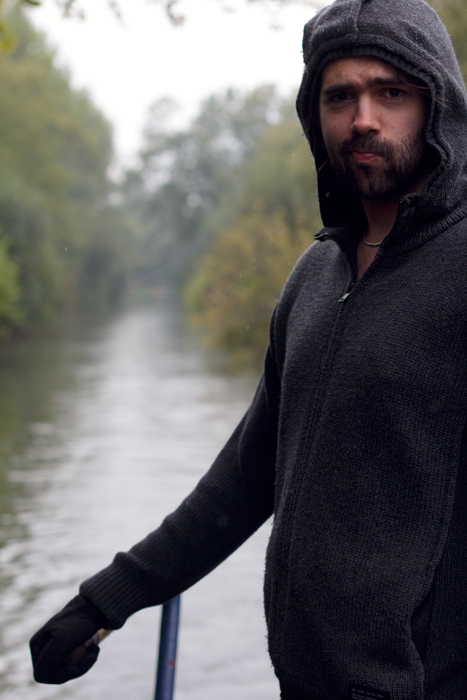 (Did I mention that I'd forgotten to shave?)
* * *
I went shopping yesterday, for smart trousers, shirts and shoes. I ended up buying a very nice pair of boots, a couple of very smart pairs of trousers and a nice shirt. I figure I ought to at least try and look sharp in San Francisco. Of course, I bet I'll arrive, looking all sharp and preppy, and they'll all be dressed in shorts and a t-shirt. Still, better to over-dress than to under-dress, right?!