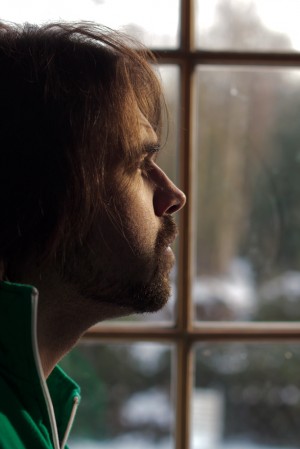 [Due to some RSS feed issues, you are probably seeing this post a bit late... I wrote it last week!]
I feel a bit of an arse: 2010 was probably my favourite year to date, yet I've written almost nothing about it. Not only will this monumentally suck in a few years, when I pore through my blog archives, and find almost nothing from 2010 — but it must also royally blow for anyone that stops by to read this blog.
While I can't really make up for despicable lack of blogging in 2010, I figure a recap is probably the best solution — at least for now. Ultimately, I will write up everything that's happened, but just like most of the stories already on this blog, they may take a few months or years to reach fruition. Stories — experiences — need to ripen, and for that to occur you need time to reflect. It's fast becoming apparent that the only time I get for reflection is when I travel, on planes, on trains — so when I'm creating new stories, new experiences, I'm busy thinking about my last trip… and it all congeals into one big messy clump of narrative.
Basically, I find it very hard to write about things that have only just happened to me. Probably because I overthink things — or perhaps because it's all still too raw.
Christmas is also a time for reflection — heck, between the eating and unwrapping of presents, there isn't a whole lot more to do — and as a result, the stories have begun to percolate through the mashed-up mess of my mind. Drip. Drip. Here's a brief overview of the happenings and epiphanies of 2010, and hopefully a taster of some of the stories that I'll be ready to write in 2011.
I warn you, this will be a fairly brutal, uncensored list. The flowery prose doesn't come until a bit later. Names and any other identifying bits have been removed — this is also not in chronological order, so don't try to guess which bits pertain to you.
Saw many fjords. Paddled in fjords. Photographed fjords — must return to the fjords when weather is better.
Paid over £10 ($16) for a bottle of beer. The next time, I opted for cider, which was only £6 a can.
Made out in numerous back alleys all over the world.
Slept with way more people than expected.
Found out why it's called Montenegro (when it rains, the mountains turn black — they're pretty grey otherwise).
Seems my tinnitus might not be as bad as I think (or those herbs my father gave me a few years back actually worked!)
I still can't cope with loud places, though. Really hated loud nightclubs in both Norway and Montenegro — need to try out earplugs, I think.
Discovered, while I still have some kind of genetic inclination towards petite girls, I do rather like non-petite girls too.
After being an 'ass man' for some 10 years, I now like boobs! Am slightly concerned if my taste will continue to change over the years, thus resulting in odd body part fetishes in later life.
Traveled to five different countries (on five separate trips), improving on my previous record of four.
Broke into/circumvented security a worryingly large number of times to get the right angle for a photograph.
Sucked at photographing people yet again. Must do more portraiture this year (more on that later).
First time I've failed to seduce a girl.
Still not massively sure I'm a huge fan of sex. Fun and all — and there are lots of things worse than sex, that's for sure — but there are lots of other nice things I'd still rather be doing.
The sunrise, as I caught a coach to Trondheim airport in Norway, was the most beautiful thing I've ever seen… ever. And my fucking camera was locked away in the hold. Really, really must go back to Norway.
Saw lots of other pretty things this year, though: girls (Montenegrin, Norwegian and Danish girls are all very, very pretty), landscapes (Boka Kotorska, Hardanger Fjord, home), buildings (Copenhagen is stunning… and the palaces! Lovely), and… lots of other things I'll only remember once I look through the photos.
Passed my driving test! Own a car! Go for lots of late-night drives, but need to get into the habit of actually going out in the day… perhaps going to coffee shops… maybe even seeing these fabled 'friend' things — if there are any people out there that would have me…
Made an awful lot of money, and still owed a lot of money from various people (with the banks crumbling, everyone turns to their favorite Jew for money…)
Currently saving up money, may possibly buy a house towards the middle/end of this year.
This year marked the year that my mother's nagging finally destroyed my soul.
Had a lot more thoughts on the topic of becoming World Emperor. Doesn't seem quite as daunting as I initially thought, but definitely need to start working up some kind of political ladder.
Confirmed what I've suspected for a long time: I'm incredibly persuasive, and when combined with my physical presence and force of will, a pretty terrifying combination is created. This was another year of getting everything I want (except aforementioned seduction failure, grrr!)
Thought about death a bit. Started last year, swelled into something more this year. Bit anxious about dying, and also a bit nervous that I might 'fail'.
That led to thoughts of kiddies… and when I should start having them… and how they would interfere with traveling around the world…
Then my dad reminded me that I don't need to worry about having kids, as I can always find a young woman, even when I'm 60…
Had a lot of thoughts on the topic of charity, and saving the world. Started donating money from my photo sales to charity, but feel the need to do something more (which leads back to the World Emperor thing, really).
Still not got a girlfriend, despite tentative efforts (must try harder).
I have officially stopped leading World of Warcraft raids, in an effort to open up more free time for making friends, making girlfriends and making love. (Oooh yeah, baby.) No, seriously, it's time to put more effort into other, non-WoW things.
Got into 70s soul/disco music in a big way, got hooked on Marvin Gaye for about 6 months, and now the only music I listen to is classical (Mahler, Rachmaninov) and Barry White (seriously). Whenever I listen to Barry White I get a boner — and whenever I want to get a boner, I listen to Barry White. It's a very symbiotic relationship.
In 2010, I had my first ever case of truly disappointing sex. I didn't have to fake it (I've always wanted to try that!, but it was close.
Disappointed in the lack of attention I've given my photography. I'm sure I would sell a ton more if I actually advertised them. Too busy with writing…
… and talking of writing, I'm rather proud that I've successfully made the shift from Web design and development to writing!
I would like to write more fictiony stuff, or more editorial. Spent a lot of time proof reading rather than actually writing in the second half of hte year.
Suddenly remembered that, for about 10 years, I wanted to race cars (or quad bikes). I'm now looking into getting a rally car, and a rally license! I have an engineer lined up, and I will probably coax my father into being my co-driver.
I had some kind of weird skin condition on my back, in the summer. Still don't know what caused it, but it's gone now. My main concern is that I don't know how long I had it before I spotted it — it's possible I had it for years… and no one told me…
I have come to realize that I have almost no empathy for other humans. That's something I have to work on this year. Having a real life friend is probably a good start.
I spent too much of 2010 watching American TV. Admittedly, it was all great stuff (Treme and Boardwalk Empire were truly excellent), but I keep wondering if I would be more productive if I watched less.
But really, if I work for 12 hours a day, should I worry about watching an hour or two of TV a day…?
I reconnected with two old school friends this year, and even a childhood friend that I hadn't seen in 10+ years. It was great to see them all. Chemistry was still there.
I wussed out on the south-east Asia tour (and the east Africa tour, too). This is mainly because of my increased writing/editing obligations. I hope to still get out to Asia in 2011… but I may begin with north Africa (Morocco, Algeria, Tunisia, Libya, Egypt), or maybe even Russia!
Obviously, in writing this list, I triggered a ton of other memories, which is why I seem to have spiraled out of control — but I have decided to stop here, lest it goes on for ever.
* * *
Looking forward, I have an exciting year planned! Driving, traveling, maybe even dating. Or at least hanging out with real life friends. I guess those are my New Year's resolutions, too.
I know I've said this before, but I also intend to do more people photography in 2011. Seriously — it's about time. But because I don't have anyone to photograph (yet — I have to work on my friends, remember?), I'm going to photograph… myself. Yes, I'm going to do 365; I'm going to take 365 photos of myself, from the 1st of January to the 31st of December 2011.
I know what you're thinking — BUT DON'T WORRY! I'M NOT A NARCISSIST!
I'm not going to show off, or wear skimpy clothing. I doubt I'll even put a whole lot of effort into each photo!
I just want to learn more about photographing people — about light, and angles, and how to best capture the human face. As a corollary, I'll also learn a lot about my own face, and how best to utilize it — which may come in handy a bit later.
I'll take this opportunity to apologize in advance to those that don't like my face. I'm afraid you will be seeing a lot of it around here, and on Flickr, for the next year or so…