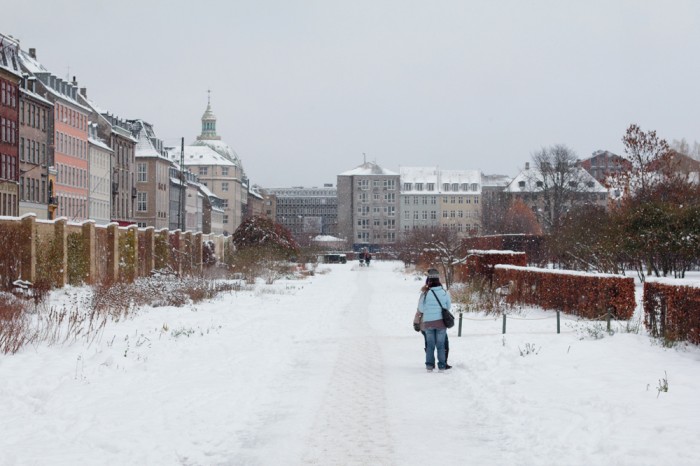 At the end of my last post, I alluded to the possibility of a deeply intellectual post.
This isn't it.
Instead I'm going to tell you about the divine delectation of Danish pastries in Denmark, and just how miserable life in an eternally-cold 200-year-old house is.
Our boiler has been broken for about six months. In the summer — which was blisteringly hot! — it wasn't so much of an issue. As the weather turned, though, as temperatures slowly swan-dived into the single digits (below 50F), my house has become an increasingly unpleasant place to life.
That's the problem with old houses. They're a pig to warm up, which is great for hot summers, but for the same reasons, when they're cold, they're really fucking cold. When the only sources of heat in the house are the frigid bodies of my mother, father and I, there's simply nothing to prevent the house from equalizing with the great outdoors.
In October it was simply a nippy nuisance — "wear a jumper!" nagged my mother — but come November and December, two feet of snow and no sunlight, and… well, let's just say that I've been waking up with a numb nose and a fantastically shriveled penis.
I've been making breakfast in a kitchen where not only steam rises from the kettle, but where my breath condenses as it hits the air. It gets worse: after cracking eggs into the pan, I wash my hands — and holy shit, washing your hands with near-freezing water has got to be one of the most unpleasant things in the world. It wouldn't be so bad if I had a way to warm my hands up again. The best method I've found so far is holding them just a few inches above my frying eggs. I figure the scars left by the spattering of oil is small fry compared to the wholesale scalding of dunking my hands into the kettle.
Anyway, I should stop before it sounds like I'm whining. Think of the kids in Sub-Saharan Africa and all that jazz.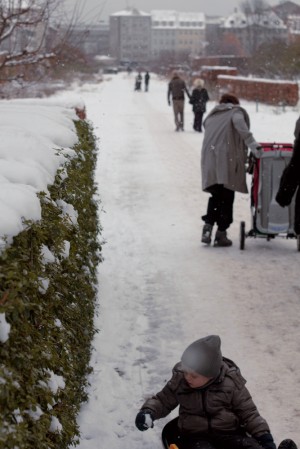 I was in Copenhagen a couple of weeks ago! It was bitterly cold — it's further north than Scotland, and just as humid — but it also snowed the entire time, blanketing the city in a beautiful layer of white. On Saturday, we sat outside in a snowstorm and ate real Danish pastries. The bakery was kind enough to provide blankets — but alas, pastries must be eaten with fingers, and our fingers quickly became numb.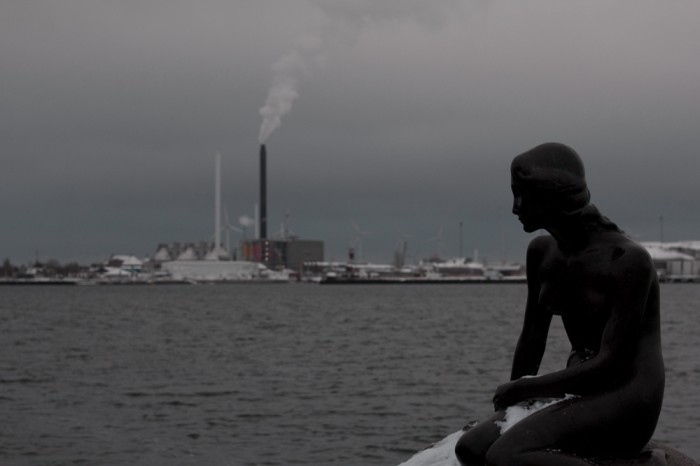 The Little Mermaid was nice enough, beautiful, looking forlornly out across the channel towards some kind of industrial factory. Snow had tastefully gathered on her lap. It must be pretty cold up on that rock. I wanted a photo with me sitting on her lap, but they had carefully placed her on a little island about two meters from the coast. If it hadn't been -20… maybe… just maybe I would've tried to jump it.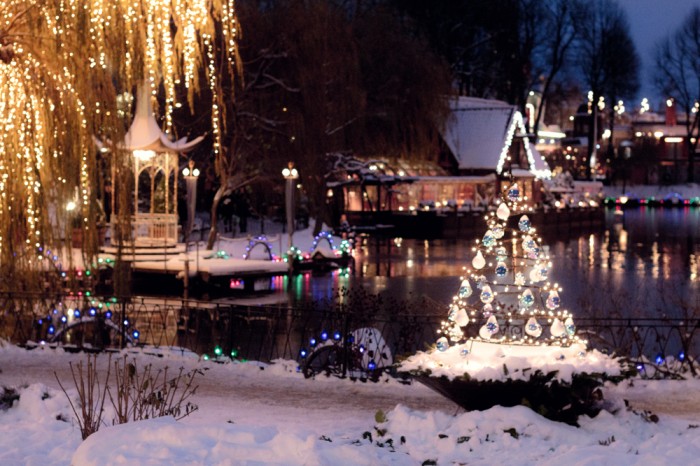 Tivoli stole the show, of course! We arrived after the sun had set, which meant we were greeted by lovely displays of Christmas lights, displays, rides and, of course, food. I had Flæskesteg, which is roast pork with the rind left on. It's some kind of Danish delicacy. Basically, the meat, along with the rind — hairs and all – is roasted until it's very, very crispy. It was pretty damn tasty. I hadn't feasted on meat for a long time, but that bit of pig reminded me just how good it can be.
I saw lots of nice churches, too, but the nicest — by far — was the recently-finished Frederick's Church, or The Marble Church. It's one of the very few modern-day churches that has a dome — and boy is it a beautiful dome! I think we were there on the first day of Advent, too, so the whole placed looked very pretty and Christmassy indeed. We spoke to an incredibly-excited pastor inside who was very keen to tell us all about it. It was based on the domed Italian basilicas; the first stone of Frederick's Church was set back in 1749, but it wasn't finished until the turn of the 20th century — due to funding issues, or something. The marble it's made of is very rare, but I can't remember why exactly. It was from Norway, or Italy, or some other place that has long since run out of marble.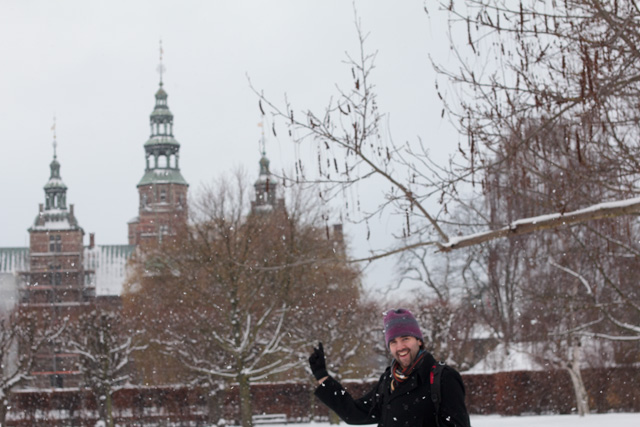 I had a Danish open sandwich. I ate lots of chocolate. At long last I even had a pizza with lettuce and salad dressing! But that's not a Danish thing — that's a Turkish-kebab-shop-in-Scandinavia thing. It's a lot better than it sounds, I assure you.
The hotel was lovely, and just a few minutes from Frederick's Church and Amalienborg Palace (the royal residence), and a waterfront that looks upon the new opera house — which is where the photo below was taken.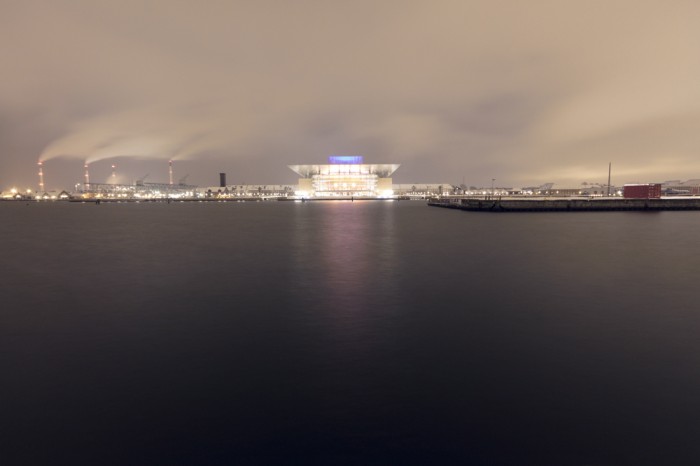 The hotel had a bath, too — and after we walked around in sub-zero temperatures for hours, the only real way to warm up was a nice, hot bath. At least, if you're a normal-sized human: I'm sad to report that I still don't fit in bath tubs. Legs or chest, not both. This world just isn't designed for people my size.
The bath I had in Copenhagen was the first I've had since 2001, incidentally!