I've had the same pair of glasses (frames) for about 7 years. I've only ever had two pairs of glasses, in fact, but I lost the first pair when I was about 20… and then replaced with them with an identical pair of frames. So I guess you could say that I've only ever had one style of eye wear, or something.
Anyway, because I now have lots of money, and because I needed to get new lenses, I decided to finally get a new pair of frames. We have a website in the UK called Glasses Direct which lets you home-trial up to four pairs of frames — you send them back after a few days, pick one or two frames that you like, and then they send you some new frames with your prescription lenses in.
The problem is… the trial glasses come with blank, plastic lenses in… which means that as soon as I put a pair on to see what I look like, I am instantly rendered blind. Yes, I could look in a mirror from about six inches away, but that doesn't give you a very good overall impression of what a pair of glasses does to your face or your entire persona. The only solution, except for entrusting the entire decision making process with my mother, was to take photos. And so I posed in four pairs of glasses. I struck a variety of poses and assumed a plethora of personae. I offer these photos to you now for your amusement and delectation.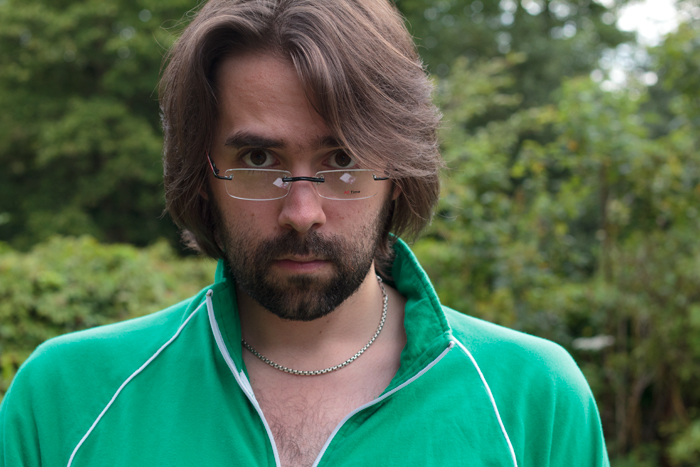 You're a very naughty girl (rimless)

Some kind of odd back bend (rimless)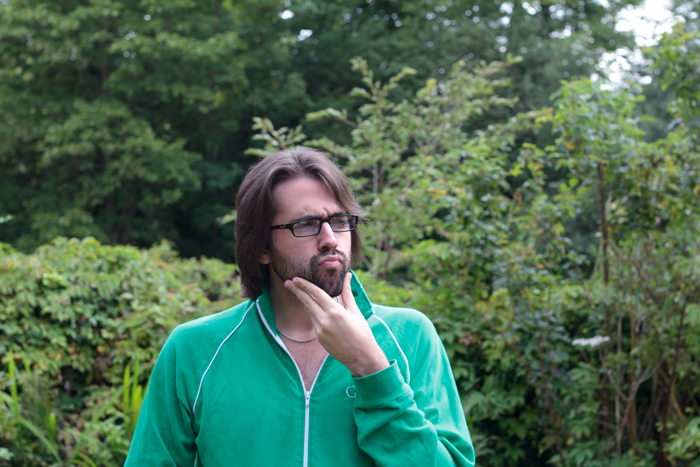 The coolest f*cking hipster (thick rim)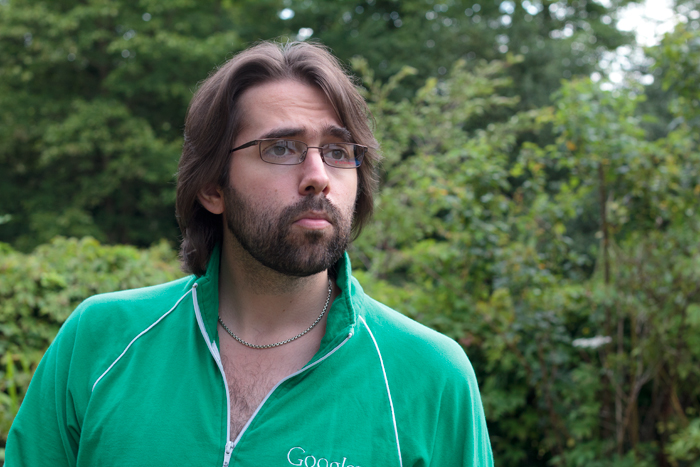 Snooty French Librarian (rimmed)
In case you were wondering, I went with the rimless and the thick-rimmed pairs. Yes, I am now the coolest f*cking hipster.