This was going to be a lovely story about two large-hearted, generous Texans who gave me free tickets to see a very cool concert in Asbury Park tonight (Portishead!) — but because of the way things turned out, this will instead be a story about how Americans are, in fact, despicable meanies.
It all started yesterday evening on the beach (where the above photo was taken, in fact). I was heading towards Bradley Beach (there's a Thai place there I wanted to check out, and I hadn't seen Bradley Beach yet), and was taking the beach route (as opposed to the boardwalk) because it was that time of the day where the sun was low enough to illuminate the crests of waves with a lovely citrus glow. Anyway, I bumped into a couple of Texans, a guy and a girl, both early-20s. I actually thought the guy had approached me to take a photo of them on the beach — he had a camera in his hand — but in actual fact he was looking to score some marijuana, and, I quote, "I've just been approaching everyone in a black t-shirt and hoping they have some."
You see, this weekend there's this big music festival thing in Asbury Park, just up the boardwalk. All Tomorrow's Parties, curated (and starring) Portishead. I'd thought about going, but to be honest I'd only heard of a handful of the performing bands — and $100 just to see Portishead (which I only know by reputation) seemed a bit extravagant. These two Texans had driven all the way to Asbury Park to see Portishead, and they were looking to get a little bit high to celebrate.
"Do I look like a drug dealer to you?" The girl nods almost imperceptibly, then catches herself. "No of course not!" says the guy. "I was just hoping… Anyway, are you going tonight?"
"No, I thought it was sold out."
"Well, we have a couple of spare tickets! Want 'em?"
At this point I assume my face creased into some odd rictus as the guy then said "I know, it's a bit weird, two randoms offering you tickets, but really… take them, we don't need them."
Apparently they had bought two tickets online, but they were such Portishead fan-nerds that they wanted real tickets, so that they'd have stubs afterward. So they had these two spare tickets… and I was as good a recipient as any. I just chalked it up to Big Texan Generosity. I'd heard stories about Americans being overwhelmingly generous — and I've experienced it a few times myself — but this was something else.
So I took the tickets (she emailed them to me — God bless the smartphone, eh?), I thanked them, we went out separate ways, promising to bump into each other at the gig. I went to have dinner at the Thai place, came home, printed the tickets, and then headed off to Asbury Park to cash in my ticket for a wristband.
Bloooeeep! Bloooeep! Blooeep! That's the sound of the guy behind the desk trying to scan my ticket. "Says here… the ticket's been refunded."
"Refunded?"
"Yeah, they were bought in May, then refunded in July."
Then I had to tell him the whole story about how I got the tickets. He seemed very relieved that I hadn't paid for the tickets — apparently that's a common scam (and a very easy one to pull off, too…)
I then walked home, got sorbet on the way, and cried myself to sleep at the cruelty of Americans. Seriously, who gives you a couple of tickets for free, but forgets to tell you that the tickets are no longer valid? Just imagine if I was a huge Portishead fan… and the event was sold out… and I'd magically stumbled across these two amazingly generous Texans… and my dream was about to come true — to see Portishead! ON STAGE! — only to find out the tickets didn't work.
* * *
Here are a couple more photos from the last few days (I'd upload more, but this room is too bright to actually see photos on my screen… so I have to wait until the sun sets before I can check and upload some more!)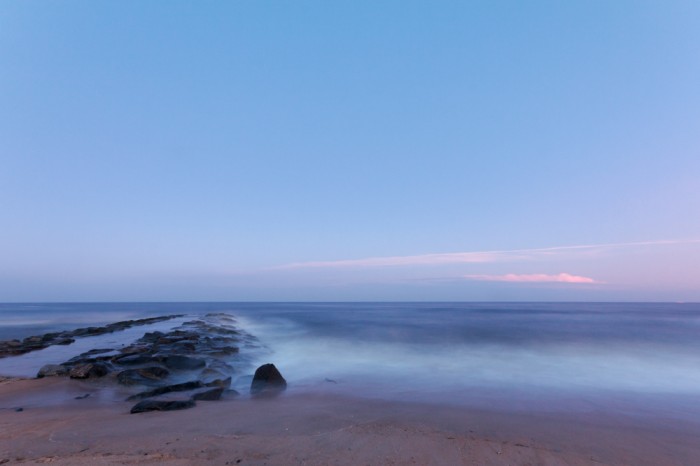 The same groin as the first photo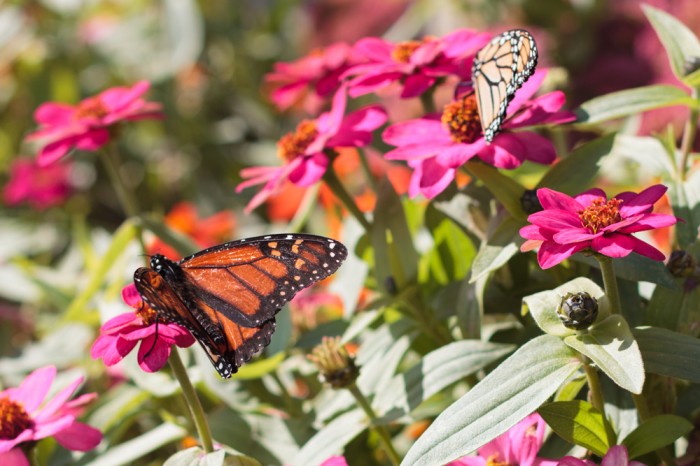 Monarch butterflies in the garden! (More info on Flickr)