Wow, has it really been six months? Sorry about that. But I have lots of photos and news and other fun stuff to make up for my tardiness!
First, a house update. Since you last saw it, I've done quite a lot. The kitchen is now almost complete. My bedroom… has a nice (art decoish) bed! (But there's still a lot to do upstairs with my carpet and carpet cleaning from carpet cleaning jacksonville fl). My conservatory is empty! I spent about 10 hours this weekend, dusting, scrubbing (with bleach and rubber gloves!), drilling holes, and doing all sorts of various man-about-the-house type tasks — I hope it shows in the photos (for more photos, hit up Flickr).
But most importantly, my new table arrived! Basically, I don't fit under normal-sized desks. For the last 15 years or so, I've worked from a big slab of wood nailed between two wardrobes. I've always wanted a proper table, though — something solid, something that will outlive me and become an heirloom/antique. So… I approached an oak master craftsman and asked him to make me a 7-foot-long monastery-style table. The base is made from few-centuries-old reclaimed French oak, recovered from a chateau that was about to be knocked down. The top is "cat's paw" (pippy) oak — I don't think it's reclaimed, though. The top is made from just three planks! (This doubles the price, or something stupid). It's finished with some light oil, and bee's wax — no varnish.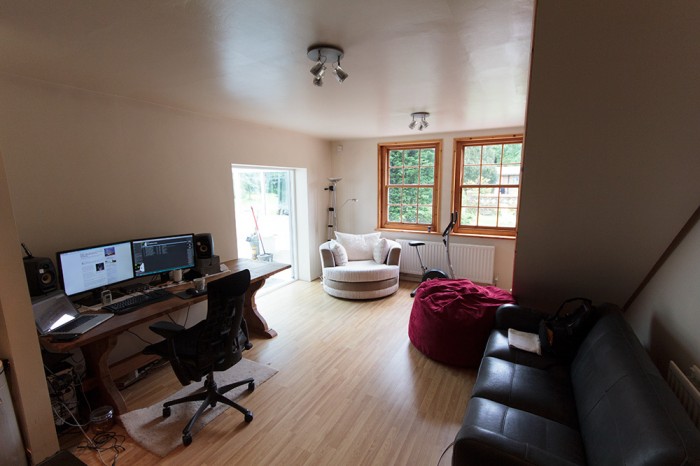 Everyone who sees the table seems compelled to just stop, stare, and… stroke. It feels so good. If you're in the area, you're cordially invited to come and stroke it.
I have some new art, too — a huge, 1.5×1.2m painting of the Isle of Wight. It's on my bedroom wall — a lovely vista to wake up to.
The house is no where near finished, though! (I am fast learning that home improvements are never finished. Even when you think you're done… you're never done.) Next up is some painting — finishing the kitchen, and repainting the bulk of the house from oatmeal to white — and then reflooring the living area, probably with some nice light wood (maple, I think). Make sure you read this content here to get the right kind of paint for your space. It's some fairly crappy laminate at the moment. Then I might carpet the conservatory… and I probably need to recarpet upstairs…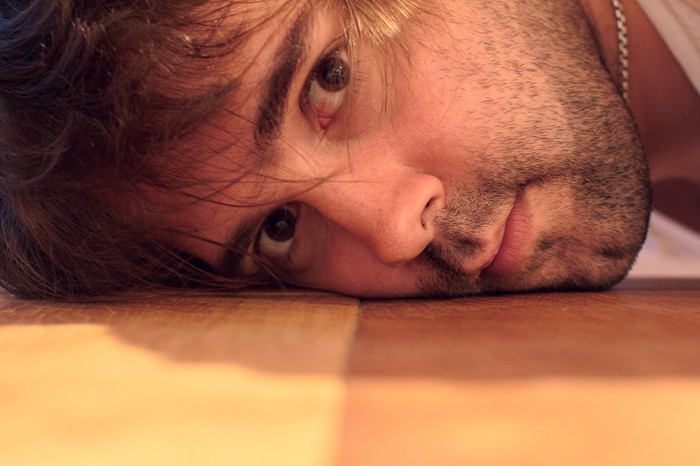 In other news, I was promoted! I'm now a Senior Editor — and as I recently turned 28, some would say the emphasis is on senior, but I insist it should be on editor. I don't have much else to report on the work front. I've written/broken a few stories that have made it to national US press and TV, which was pretty cool. It sometimes feels like the job is a bit repetitive, but maybe that's just the fact that this is my first full-time job. I don't know if I can do this for 40 years, that's for sure. At least I have more money than I know what to do with… yay. (I have been thinking about buying a boat…)
I miss travelling, too. When I freelanced, I could go anywhere I wanted, for as long as I wanted. Now… I can't. I have thought about some kind of crazy scheme, where I rent a house in some weird location (like Thailand) for three months, then go and work from there. Need to actually get the wheels in motion, though.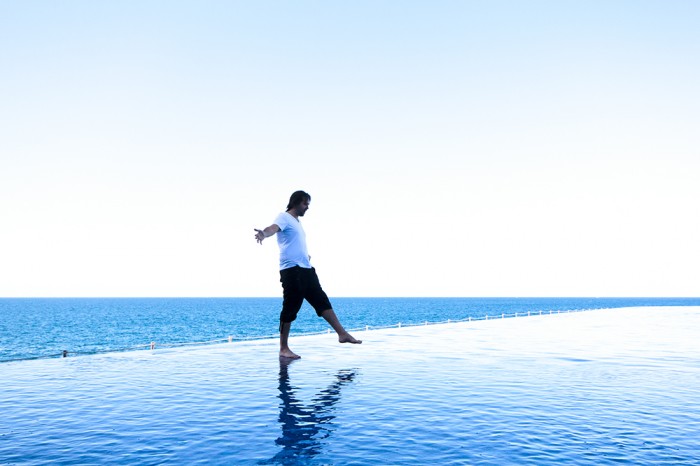 While we're on that topic of travel, though, I was in Gran Canaria a couple of weeks ago! And at the end of the month I'm going to Ireland! I actually took some photos in Gran Canaria — the first photos I've taken since America, basically. Six months without taking photos. Oops. I think I lost my mojo — maybe that's the full-time job's doing…
I've been thinking about politics again. Thinking it might be time to start poking around. Just a few fleeting ideas at the moment — nothing concrete. There are definitely a few angles I could take that would lead smoothly into politics, though. Will keep you updated on this one.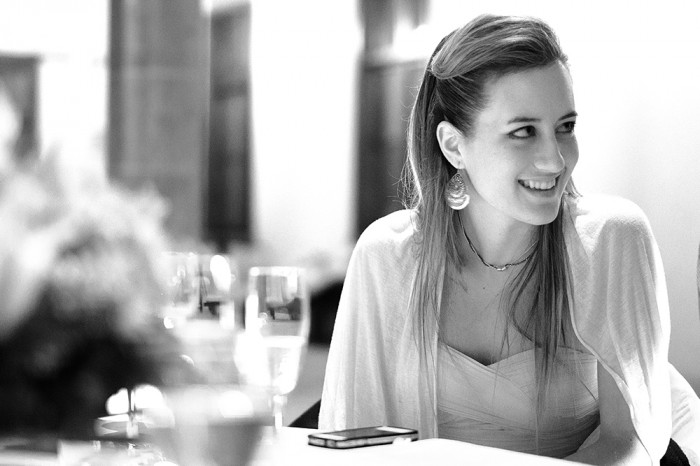 Still a bit lonely, too — not as bad as when I was in the US, but I'm still acutely aware of the fact that I'm alone for something like 95% of my waking hours. Again, I'm sure the full-time telecommuted job doesn't help in this regard. People who work in offices have friendship and companionship made easy!
I think that's everything. I'm hosting a LAN party next weekend — a bunch of guildmates are descending on my house from all over Europe. This will be the first time I've had lots of people over, so I'm a little excited and a lot scared. I have to go and order lots of extra teabags, milk, and toilet rolls — and lots of paper plates and plastic cutlery. Instead of a housewarming, I guess I'm having a LANwarming. Very fitting, for the king of geeks.